While it's possible to sell South Bay real estate on your own, the risks outweigh the benefits. Without a knowledgeable and dependable real estate agent in your corner, you risk making a brash decision, going over budget, or making an irreversible mistake. Working with
Minnie Rzeslawski
of The 24K Real Estate Group will help you avoid any of the typical mistakes sellers make when pursuing a home sale independently.
Minnie has plenty of experience selling and buying real estate, making her the perfect agent to work with when listing your South Bay home for sale. She will approach your home sale with great care, attention to detail, and unrivaled service. From preparing your home to sell to successful marketing, Minnie will be your most important confidant during the entire home selling process. Keep reading to learn home selling tips to get your luxury South Bay real estate on and off the market in a flash.
Home preparation
First impressions are the only ones that matter when selling a home. Ensure your home entices prospective buyers through curb appeal, staging, and small repairs.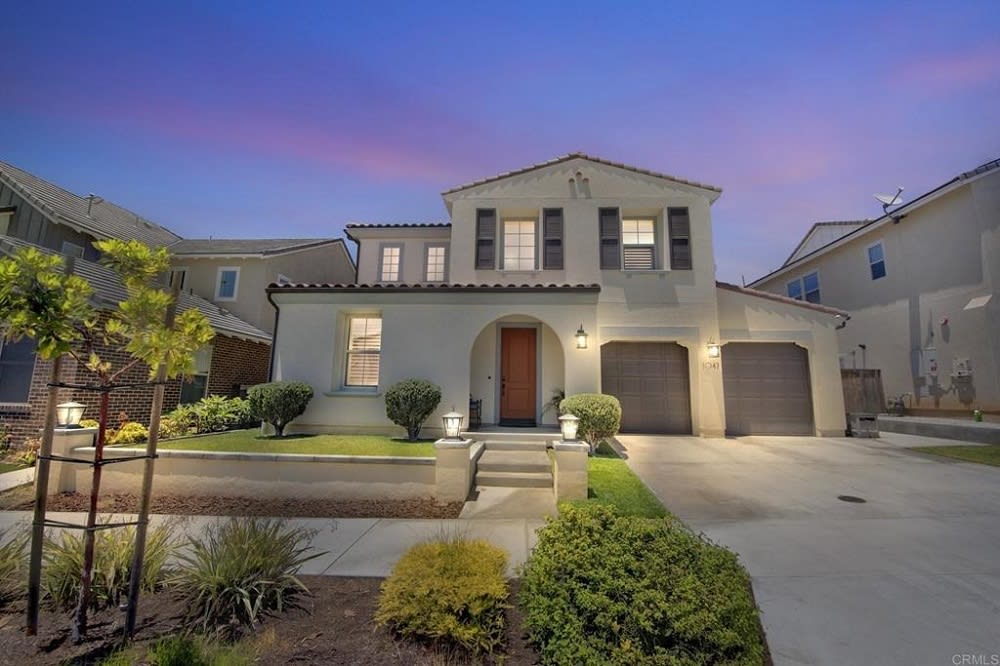 Boost curb appeal
The first thing potential buyers notice when they visit your property for a viewing is the home's exterior, making curb appeal a vital part of the home selling process. From presenting a well-manicured garden area to giving the home exterior a fresh coat of paint, the list of tasks can be as short or long as you please, depending on your budget and timeframe. Note that just a few minor changes can make a world of difference to buyers. Here are some tips to significantly increase your South Bay property's curb appeal.
Fence/gate

: Your home's gate/fence is the first feature potential buyers see as they walk up to your property. Beautiful maintenance-free fences are an excellent choice because they require minimal upkeep. For a fence that looks fantastic and stays that way, vinyl, aluminum, composite, and steel are all terrific options. Restore a chipping wooden fence with a fresh coat of paint to give it a brand-new, inviting appearance.

Here

are some additional suggestions for modernizing your wooden fence.

Garden

: Filling your garden area with

low-maintenance perennials

that work well in SoCal's dry and sunny climate is an effortless way to create a beautiful landscape. Succulents are a great choice for drought-resistant plants, while

ground cover plants native to California

are ideal for filling in empty spaces and adding pops of color. Consider a pragmatic approach by planting raised flower beds brimming with stunning blooms or seasonal produce and herbs. If you're unsure how to approach this venture, put your trust in a fantastic landscaper to create a stunning garden area.

Water features: Adding a water feature can significantly wow potential buyers, enhance property value, and exude sheer luxury. You can install a tiny cascading bowl fountain, a bubbling water fountain, or even a wall-mounted cascading waterfall. Any feature you decide on will attract buyers because of the tranquility that will wash over them as they relax in your garden.



Terrace: Your home's terrace is an essential part of your property. Your porch is an ideal place to create an inviting space where potential buyers envision themselves drinking their morning coffee and curling up with a good book and a glass of wine after a long workday. Add neutrally-colored and cozy daybeds, wicker chairs, and accent tables with decorative elements to spruce up the area.



Paint

: Something as simple as a bright turquoise or red door can capture a prospective buyer's attention. Consider a deep blue or sage green door if you prefer something understated. While it costs a pretty penny, painting the home's exterior will increase property value. Per the

2017 Zillow Paint Color Analysis

, homes painted the color greige (gray/beige) sold for $3,496 more than their brown or tan stucco counterparts. Most people enjoy muted, neutral colors. Painting main living areas like the kitchen, living room, and bedroom could also attract buyers. These

coastal colors

keep to the nautical feel of South Bay and range from ocean blue to muted cream.
Home staging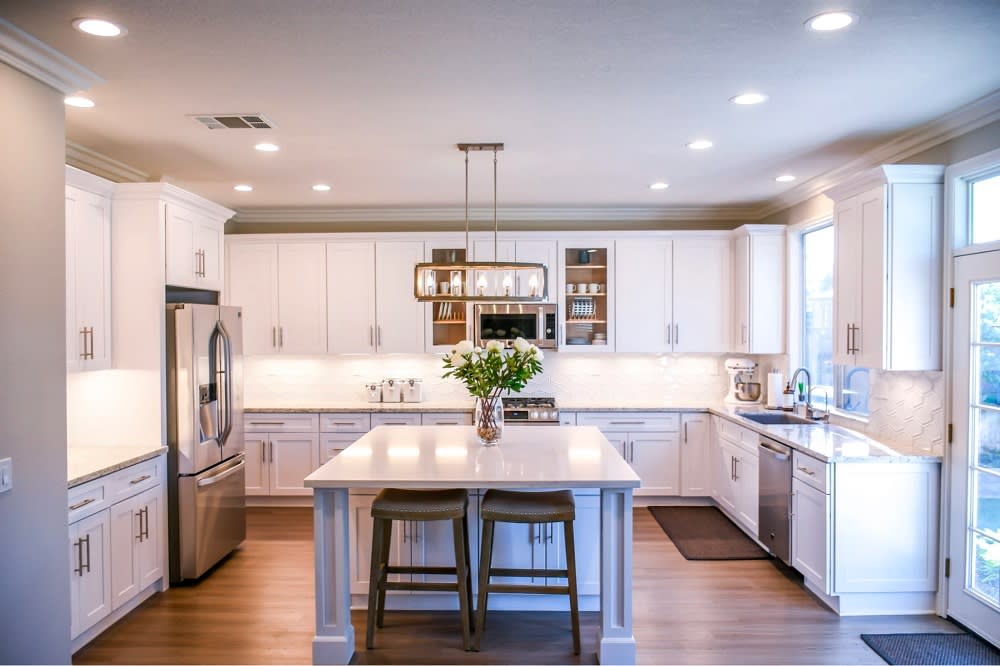 Once you've spruced up your home, staging is the next step to getting your property seen and bought. Staging is a strategy where you decorate your home to attract potential buyers. This is a worthwhile venture for getting your South Bay real estate off the market and doesn't require much money or effort. You will use different design techniques to create an inviting atmosphere where buyers can envision their lives playing out.
According to the National Association of Realtors'
2019 Profile of Home Staging
, home staging has a major impact on real estate sales. According to the research, 28% of seller's agents saw a slight decrease in days on the market, while 25% claimed a significant reduction in days on the market after staging. Staging is an excellent alternative to lowering the listing price and significantly affects buyers' first impressions of their potential new home.
Follow these tips for a successful staging:
Accentuate essential rooms

:

Key rooms

to stage are the master bedroom, living room, kitchen, and dining room, as these are where people spend most of their time. Focusing your efforts on these rooms ensures you won't waste funds or time staging rooms that aren't key to house hunters.

Declutter: Keeping your space clean and precise makes your home look larger and more appealing. Put away items you don't use daily, or better yet, store them in your new home! After all, the last thing you need is buyers tripping over your kid's toys while getting a home tour.



De-personalize: It will be difficult for buyers to imagine living in the home if your family photos are plastered all over the walls. Before staging, pack away all personal photos, family heirlooms, and quirky knick-knacks.



Minor improvements: Wear-and-tear is bound to happen when you've lived in a home for a while. Minor repairs like re-painting chipped windowsills, spackling holes in walls, and caulking are simple yet effective repairs that will make your home look clean, tidy, and move-in ready.



Deep clean: Make sure your home is spick and span before people show up for viewings. This step is critical in presenting a pristine home that buyers are dying to snatch up. Hire a professional cleaning company to ensure you put your property's best foot forward.



Choose neutrally-colored decor and furniture: Most people prefer neutral colors for paint, furnishings, accents, and lighting. Replace brightly colored couches and artwork with more subdued pieces to attract more buyers.
Marketing
Marketing is the next step in the home selling process. This is the most critical stage when selling, and Minnie will utilize innovative tools to ensure a successful home sale. She will price your South Bay real estate according to current market trends and
comps
that have recently sold in your neighborhood.
You will sit down with Minnie to draft an enticing home listing using clear language to highlight your property's best features. Professional photos and a captivating description will help your home stand out among the rest. Once written, your listing will be posted via a Multiple Listing Service (MLS) to share your home listing with countless prospective buyers and their buyer's agents.
Effective negotiation
Selling luxury South Bay real estate is an acquired skill that requires regional knowledge and industry know-how. You've created so many lifelong memories in your home that it will be challenging to pursue a home sale without the help of a real estate agent. This is where
Minnie Rzeslawski
and The 24K Real Estate Group come in. Minnie is an esteemed Realtor® and community leader with a ton of home selling experience.
Contact Minnie
today if you're looking to sell your South Bay real estate and need an exceptional agent in your corner.