There is something for everyone in San Diego. Whether you're on a family vacation with toddlers, preteens, or teenagers, San Diego is one of Southern California's most family-friendly destinations, with some of the best year-round weather in the country. With its abundance of indoor and outdoor activities, family-friendly hotels, and exceptional restaurants, San Diego is a world-class vacation destination offering once-in-a-lifetime experiences. From its historic downtown to its world-class harbor, here are some of the best things to do in San Diego County this year.
San Diego Zoo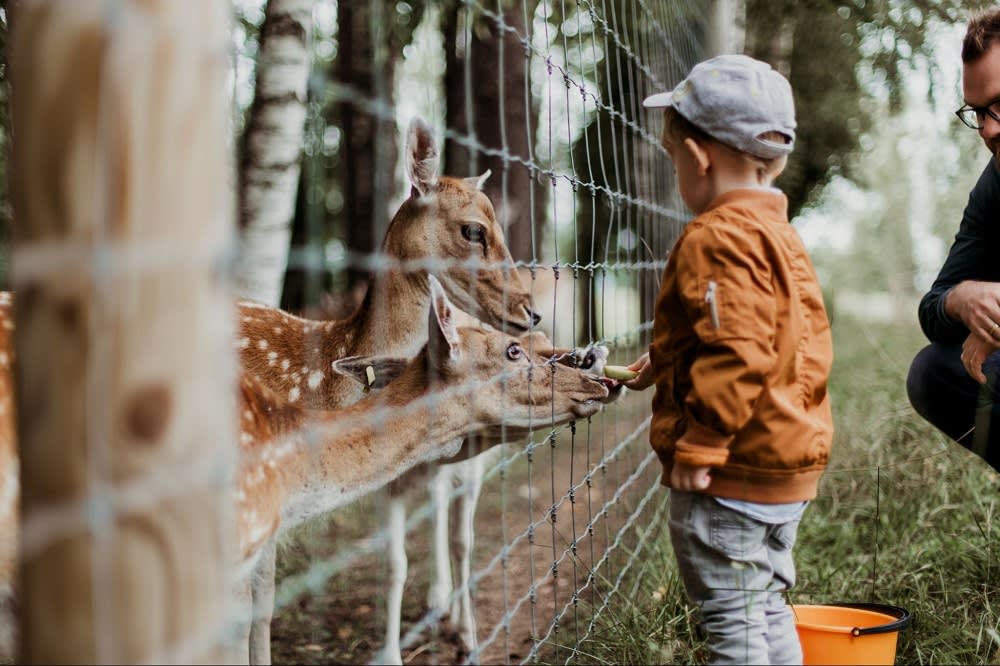 Centrally located in San Diego's Balboa Park, the San Diego Zoo is a must-see for kids of all ages. With over 400 species of animals spread over 100 acres of land, San Diego Zoo is considered one of the world's best zoos, with open-air enclosures, beautiful landscapes, and one-of-a-kind experiences you won't find anywhere else in the country. The San Diego Zoo is a 2-in-1 experience, with the zoo and the safari park.
Balboa Park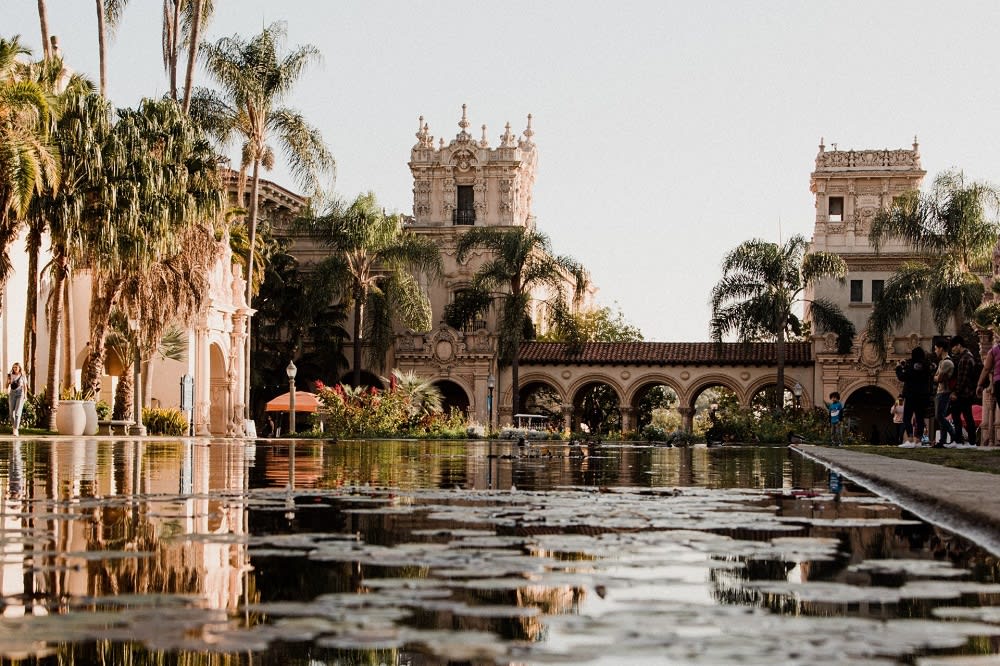 Known as one of San Diego's most popular tourist destinations, Balboa Park is a stunningly beautiful park set on over 1,200 acres of public land, with breathtaking landscapes and gardens throughout the grounds. Along with the San Diego Zoo, Balboa Park features many open-air spaces, lush gardens, green belts, and walking paths. The park also has many museums and theaters, making it one of the most immersive urban parks in the country. For a memorable experience, go on a Segway tour to learn more about the park and San Diego's rich history.
Coronado Central Beach
Voted the No. 1 Beach in America by Stephen Parker Leatherman (AKA Dr. Beach), Coronado Central Beach is a haven for water enthusiasts of all ages and swim levels. Whether you're hanging out on the 1.5 miles of sandy beach, swimming, or stand-up paddleboarding, Coronado Central Beach is one of San Diego's most popular seaside destinations. It also has world-class surfing, making it an ideal place to hang ten. Coronado Central Beach is located on Ocean Boulevard, just 15 minutes from Downtown San Diego. If you and your family want fun in the sun, Coronado Central Beach is a must-do.
Old Town San Diego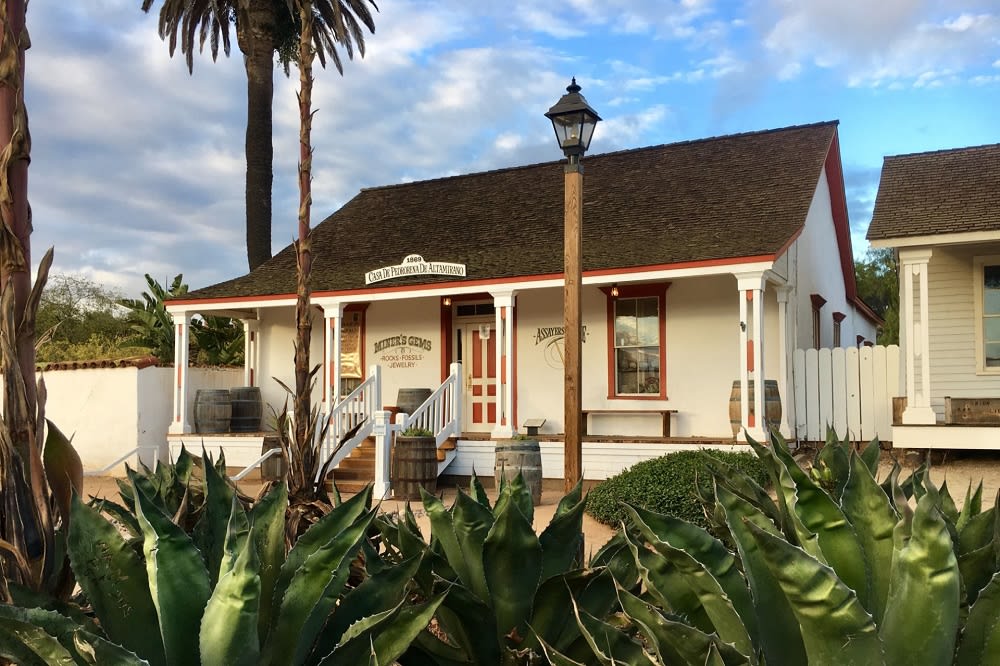 With the presence of 18th-century Spanish architecture and meandering pedestrian streets, Old Town San Diego is the closest you can get to a Spanish village without using your passport. Settled in 1769, Old Town is one of the first European-settled towns in the state of California, with many of the original buildings still intact. With its Old World charm, Old Town is one of the most popular tourist destinations in the San Diego area. Visitors can hop on a trolley or take one of the many guided tours offered in the area. Visit some of Old Town's boutique shops and restaurants for a truly spectacular experience.
Torrey Pines State Natural Reserve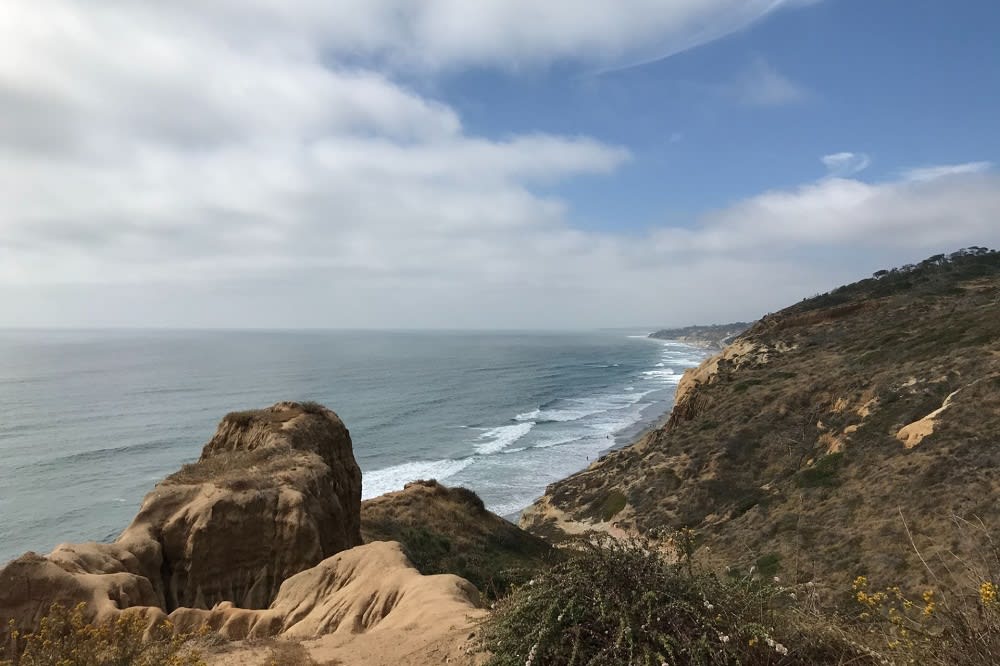 Ruggedly beautiful and stunningly wild, Torrey Pines State Natural Reserve is great for families with older kids to hike and explore San Diego's northern coastal area. Torrey Pines State Natural Reserve is set on over 1,750 acres of land and has many species of animals, including bobcats, foxes, coyotes, rabbits, raccoons, and many species of snakes. It's also a popular site for whale watching, with unparalleled vantage points overlooking the Pacific Ocean. Torrey Pines State Natural Reserve is truly a spectacular site.
Birch Aquarium
For a kid-friendly indoor activity, it's hard to beat the Birch Aquarium, located in La Jolla, California. This world-class aquarium is part of the public outreach center for Scripps Institution of Oceanography at the University of California, San Diego. It is one of California's biggest research facilities for aquatic life. Birch Aquarium features an array of sea creatures, including sea turtles, penguins, seahorses, octopi, various species of sharks and rays, and over 5,000 fish spread across 60 tanks. From toddlers to teenagers, Birch Aquarium is a fun, educational experience for kids of all ages.
San Diego Bay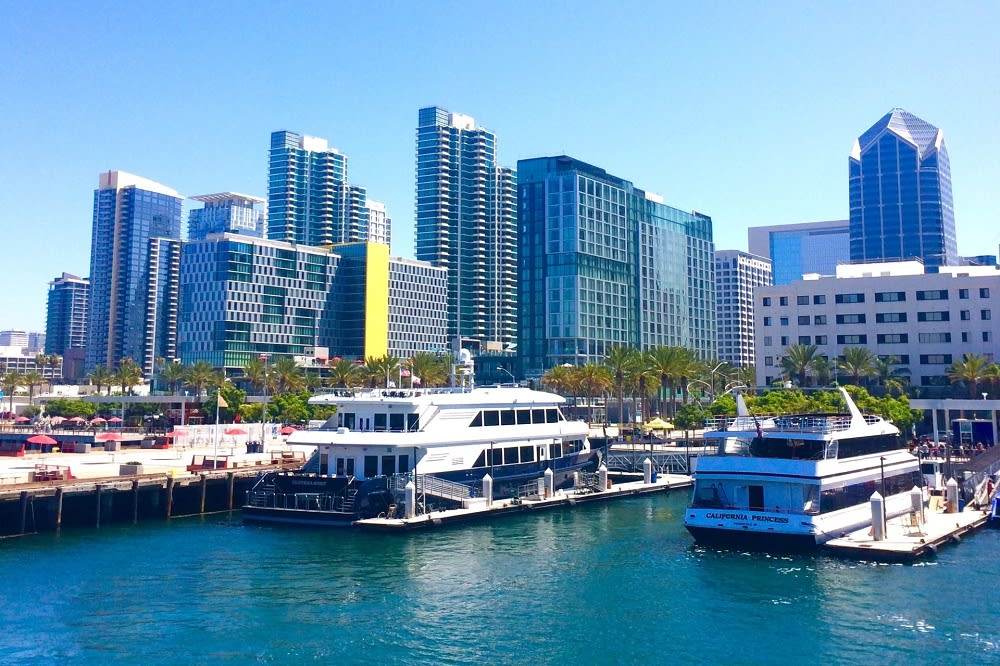 When you think of San Diego, chances are you think of San Diego Bay. Featuring one of the world's largest naval fleets, San Diego Bay is a popular destination for kids of all ages, especially for kids interested in learning about the country's rich military history. Take a tour on one of the naval carriers or go on one of the city's many harbor tours to see San Diego's impressive waterfront. For the animal lovers out there, they even offer sea lion tours, where visitors can see sea lions up close in their natural habitat. San Diego Bay is also a popular starting point for whale-watching tours. You can spend days exploring San Diego Bay and still find something new to explore.
Carlsbad Flower Fields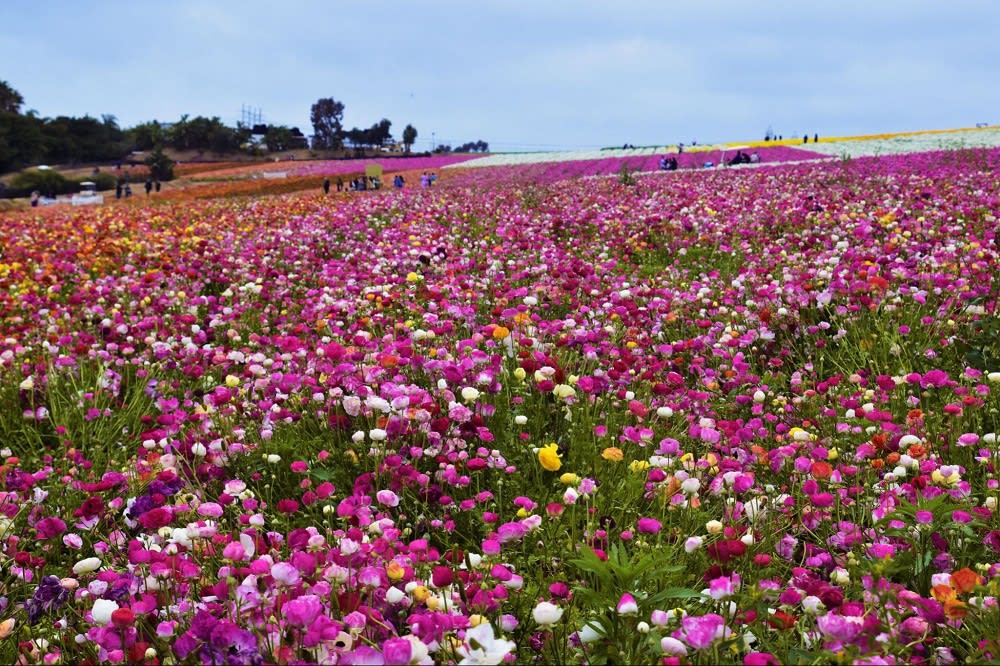 Flower fields in San Diego? It sounds crazy, but it's true. Carlsbad Flower Fields have some of the most beautiful flower fields in Southern California. Spread across over 50 acres of land, Carlsbad Flower Fields has an array of different floral species, including sweet peas, ranunculus, orchids, and more. With colorful flower fields as far as the eye can see, you'll be reminded of the famous tulip fields in the Netherlands. Carlsbad Flower Fields is a seasonal event, open from March through the end of May.
Belmont Park
For a traditional theme park experience, visit San Diego's Belmont Park. Located in Mission Bay, Belmont Park is a historic amusement park featuring roller coasters, thrill rides, and classic carnival games and treat stands. Belmont Park is the quintessential California seaside park — perfect for kids of all ages. For a thrilling experience, hop on Giant Dipper, the park's wooden coaster that's been in operation since 1925.
Find your dream San Diego County home with The 24K Real Estate Group
From theme parks to beaches and everything in between, San Diego County is the embodiment of family-friendly entertainment. San Diego County is truly in a league of its own, with some of the most renowned sites in the country. Whether you are visiting San Diego or considering
moving to the area
, San Diego leaves a lasting impression.
Searching for San Diego County real estate? Ready to make your move to the San Diego area? With over 30 years of industry experience and area expertise on her side,
Minnie Rzeslawski of The 24K Real Estate Group
will help you find the home of your dreams. Whether you are searching for a home in San Diego or the surrounding area, Minnie will help you navigate the local market with ease. Contact Minnie today to begin your house hunt.