Between its renowned wineries and sublime climate, Temecula is a leading choice for a California staycation. Located in Riverside County just southeast of Los Angeles–and a short distance away from San Diego–the lively city boasts a wildly popular Saturday morning farmers market, a string of both upscale and casual eateries, charming curios, unique boutiques, and ample outdoor entertainment.
Read on for
Minnie Rzeslawski
's best places to stay in Temecula so that you can indulge in a memorable staycation.
South Coast Winery Resort & Spa
Striking vistas of Temecula's 3,000 acres of wine country are just one of the pleasures to be discovered at South Coast Winery Resort & Spa. The Spanish mission-style resort pays homage to Temecula's storied past with its red-tiled roof and tower, while the hotel's amenities are second-to-none. Here, you can dine on Australian lamb loin and salads prepared with the freshest seasonal ingredients at The Vineyard Rose Restaurant, sip libations by the resort's gleaming pool, or treat yourself to a thermogenic mud massage or grapeseed facial at their serene and rejuvenating spa. Of the Temecula hotels available, this is hands-down one of the most tranquil and romantic places available.
Temecula Creek Inn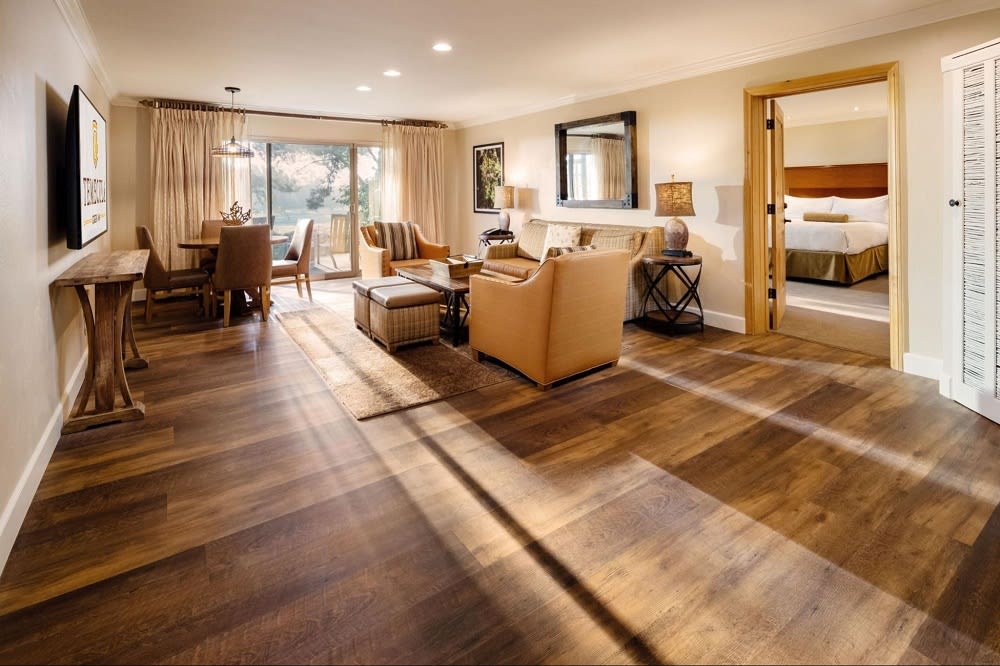 Photo courtesy of Temecula Creek Inn
Situated near Old Town Temecula – a vibrant and historic section of the city that bustles with restaurants, contemporary shops, antique stores, and bars –
Temecula Creek Inn
has garnered a glowing reputation as one of the loveliest places to take a staycation in Southern California. 300 acres that showcase California's unsurpassable beauty surround the picturesque inn, where you will have the chance to not only bask in the warmth of an outdoor fireplace at their chic and sophisticated Cork Fire Kitchen Patio but also play a round of golf on their immaculate 27-hole course. The options for fun just outside of the inn are abundant, from wine-country hiking trails to hot air balloon rides over the oak-filled countryside. Temecula Creek Inn is also a top spot for corporate retreats and weddings.
Carter Estate Winery & Resort
112 acres of lovingly cared-for vines border the Carter Estate Winery & Resort, an idyllic, secluded spot that took home a gold in 2019 in Conde Nast Traveler's Reader Recipient Awards. For an excellent reason, too: Their elegant bungalows overlook the meadows that made this slice of California famous. Dine on a Tuscan Ceasar salad at their poolside cafe, relish a continental breakfast from the privacy of your lanai, or peruse their broad selection of wines in their tasting room.
Inn at Churon Winery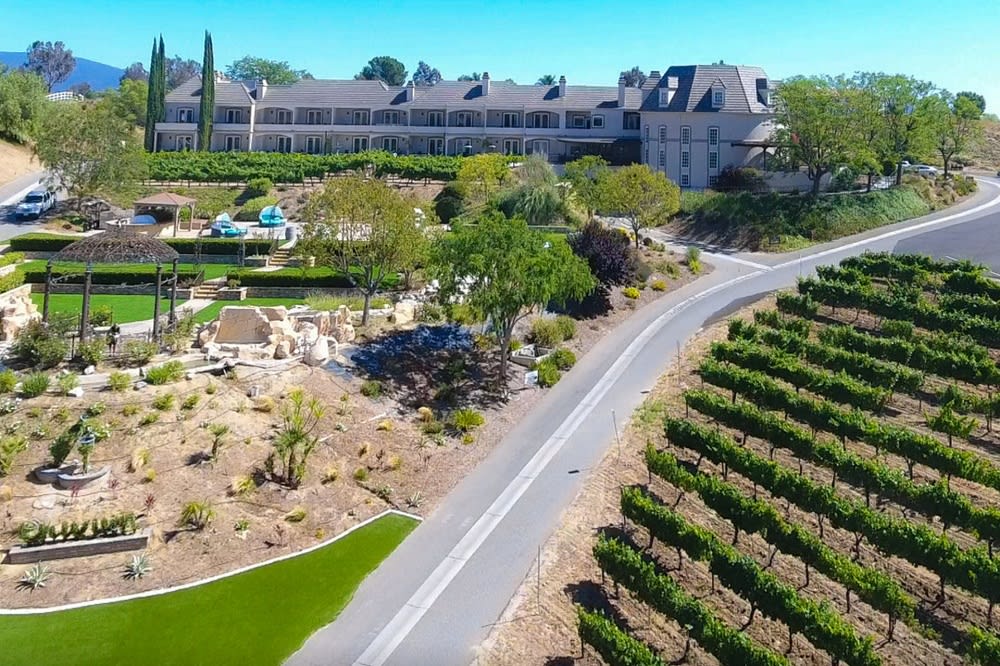 Photo courtesy of Inn at Churon Winery

Staycations are best savored in accommodations that provide a wide range of amenities–and the Inn at Churon Winery brings this concept home. Melding a French sensibility with Temecula Wine Country's unbeatable allure, this chateau of a resort offers suites with private balconies and hot tubs, splendid views of the sun-dappled countryside, and a delightful cafe.
The Inn at Europa Village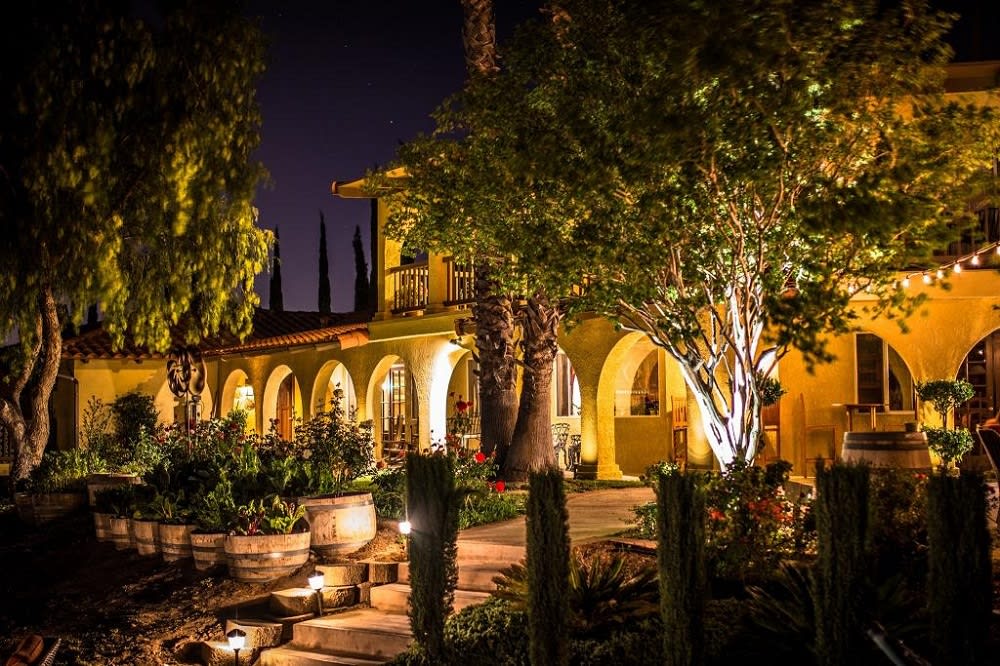 Photo courtesy of The Inn at Europa Village

Luxury and enchantment are found in spades at The Inn at Europa Village. Modeled after the enticing and welcoming historic wine villages of Spain, France, and Italy, The Inn at Europa Village boasts three stellar wineries featuring blends ranging from Sangiovese and Albarino to Muscat Rose and Chardonnay. Their inviting suites are artfully decorated and feature first-rate hilltop views of the lush countryside. The Inn at Europa Village also presents live performances by lauded musicians and an annual fall wine and food festival.
Domaine Chardonnay Vineyard Estate & Private Vacation Suites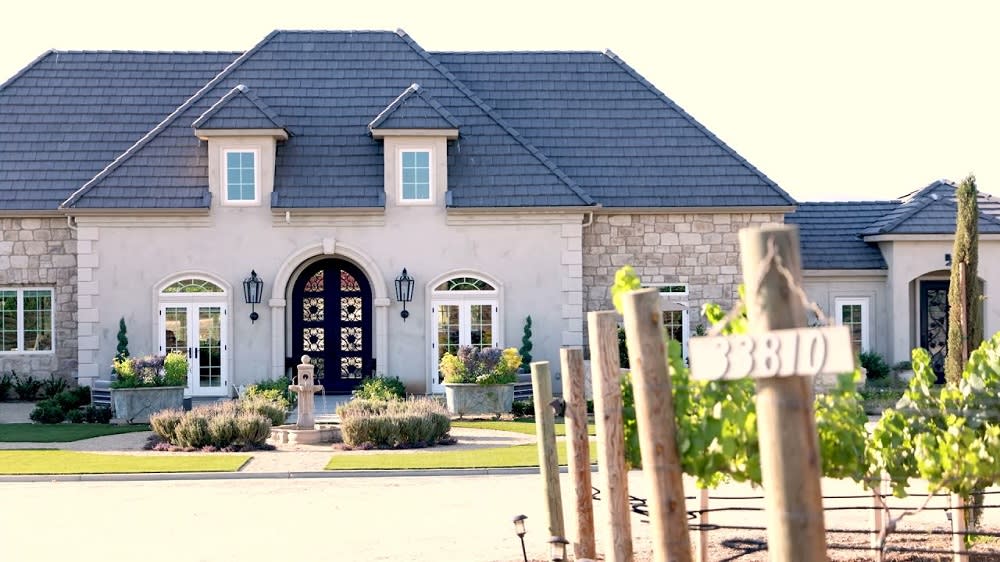 Photo courtesy of Domaine Chardonnay Vineyard Estate

Searching for the ultimate California staycation experience? Look no further than the Domaine Chardonnay Vineyard Estate & Private Vacation Suites. Designed to bring to mind France's famed Loire Valley, the posh and scenic estate presents a winery that was among the first to successfully produce the most popular of white wines, chardonnay. Here, staycations are elevated with exceptionally roomy suites (some of which exceed 600 square feet), sumptuous linens, marble bathrooms with spa-like rainfall showers, glimmering chandeliers, and staggering views of the mountains and grapevines. This gem consistently receives the highest reviews in Temecula accommodations.
Ponte Vineyard Inn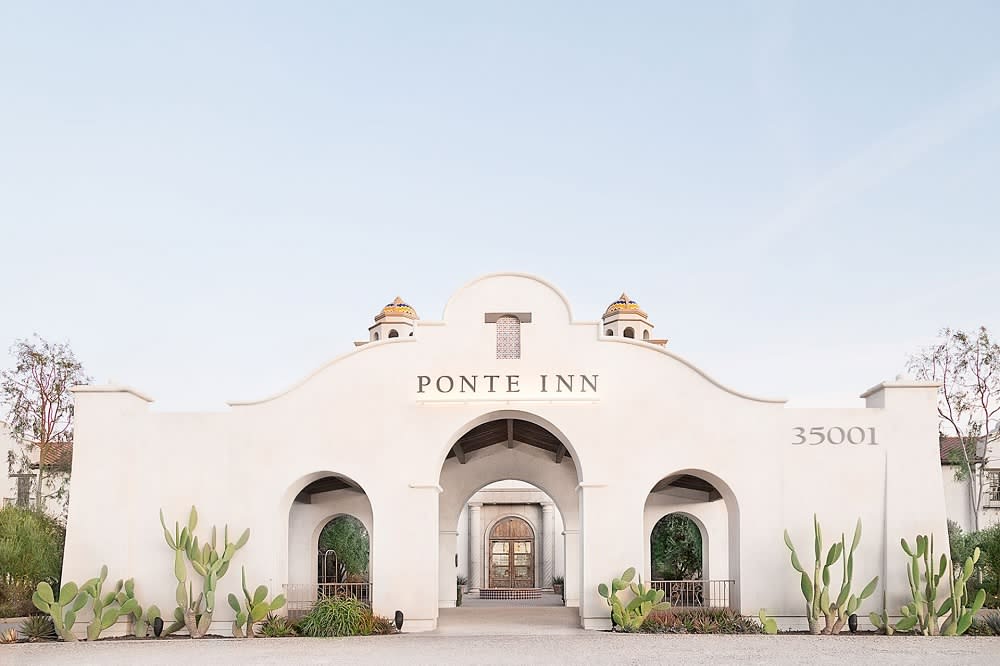 Photo courtesy of Ponte Vineyard Inn

Temecula's inimitable grace is gorgeously expressed at Ponte Vineyard Inn, a rustic and stunning boutique hotel located in the heart of wine country. Understated but nonetheless breathtaking, the 90-room inn is a brief walk away from several wineries, including Ponte's own, and proximity to all that Temecula has to offer, including hiking, shopping, hot air balloon rides, golfing, horseback riding, and, of course, wine tasting. Ponte Vineyard Inn also claims four delectable restaurants, including the beloved The Restaurant at Ponte–a captivating al fresco eatery that features seafood, pasta, charcuterie plates, and cheese boards complete with herb-infused jams.
The Hotel Temecula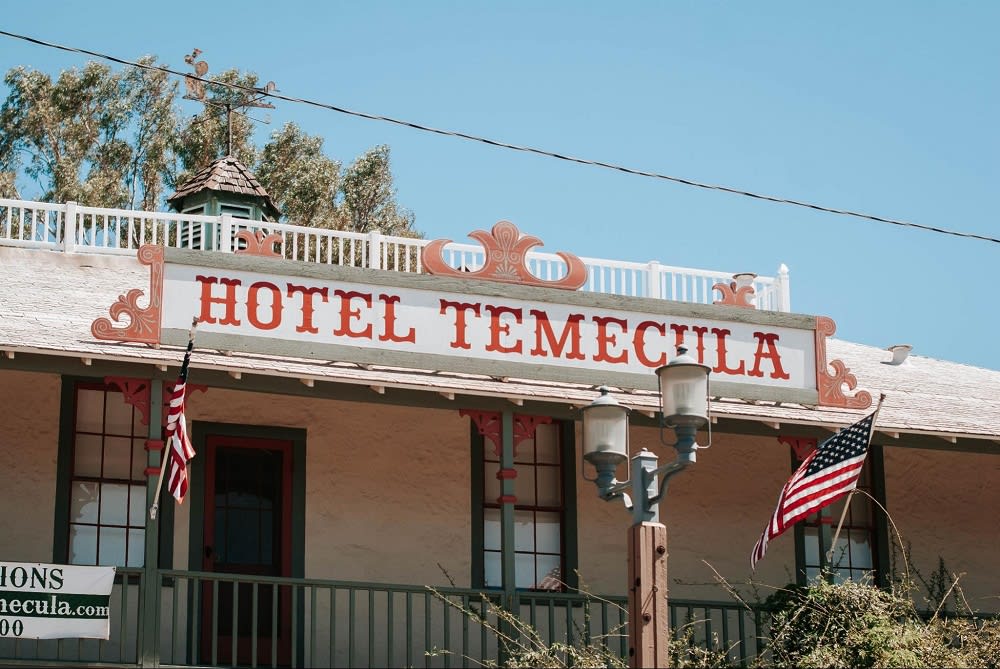 History buffs will be thrilled with a staycation at the first hotel in Temecula, The Hotel Temecula–an iconic inn that got its start in 1891 and continues to delight guests to this day. Situated in Old Town, the boutique hotel features an "Emigrant Office," antiquated signage, and rooms that once catered to the likes of barons, pioneers, and cowboys. A favorite place to tie the knot, The Hotel Temecula is a short stroll away from several of Old Town's most appealing stops, including
The Gambling Cowboy Chophouse & Saloon
, Old Town Sweet Shop, and the Swing Inn Cafe–an eatery that first opened its doors nearly a century ago. You will also have the chance to check out the Old Town Temecula Community Theater, the children's museum Pennypickle's Workshop, and Temecula Valley Museum, which frequently features exhibits about Temecula's rich history.
With all that Temecula has to offer – from beauty and culture to nightlife and outdoor recreation–it's no wonder it is frequently deemed one of the most underrated and magnificent cities in The Golden State. Realtor Minnie Rzeslawski has handled high-end properties within this Southern California region for over three decades and is on a personal crusade to create safe, welcoming communities for homeowners and their families. Minnie can help you find properties in Temecula or even San Diego County homes for sale.
Book a consultation
with her today to explore California's loveliest places.

*Header photo courtesy of Carter Estate Winery & Resort